The chaos of modern technology on relationships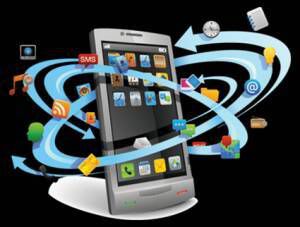 The chaos of Modern TeIt is an indisputable reality that no man is an island. This implies that no man is self sufficient and can provide for all its desire. This palpable lapse is even visible in the makeup of any given state. Hence, the interpersonal relationship is imperative.
In the seminal work of Robert Greene, he identified one of the 48 Laws as not to build fortress to guide oneself. This is because isolation is dangerous. It readily opens you to attack. While associating with people also needs to be done with a trench of caution, it is is largely inevitable in a man's realization of his multiple objectives.
Unfortunately, the alluring nature of smartphone has swept the harmonious family and communal relationships under the carpet. Gone are the good old days when children gather in an accommodating environment under glamorous moonlight for anecdotes (Alo Apamo), a way our forefathers communicate and inculcate moral values.
Sadly, this is no longer obtainable. The outbreak of fascinating applications like Facebook, whatsapp, Instagram, Punch Ng, Thisdaylive among others, have turn some homes into graveyard. We operate our phones at every event as if it is our lifeline. I implore a great deal of sensible utilization, but continue to stick to it if it is financially and intellectually rewarding.